Posts: 104
Joined: Wed Jul 04, 2012 10:19 pm
Species: lake trout, salmon
Location: Plattsburgh, NY
This is my first attempt at a planer mast and boards, came out good i think. mast cost me $44 and boards $26, didn't have anything i needed so bought it all. here are some pics. reels were made out of wire wheels, with bolts for reels, covered in electrical tape.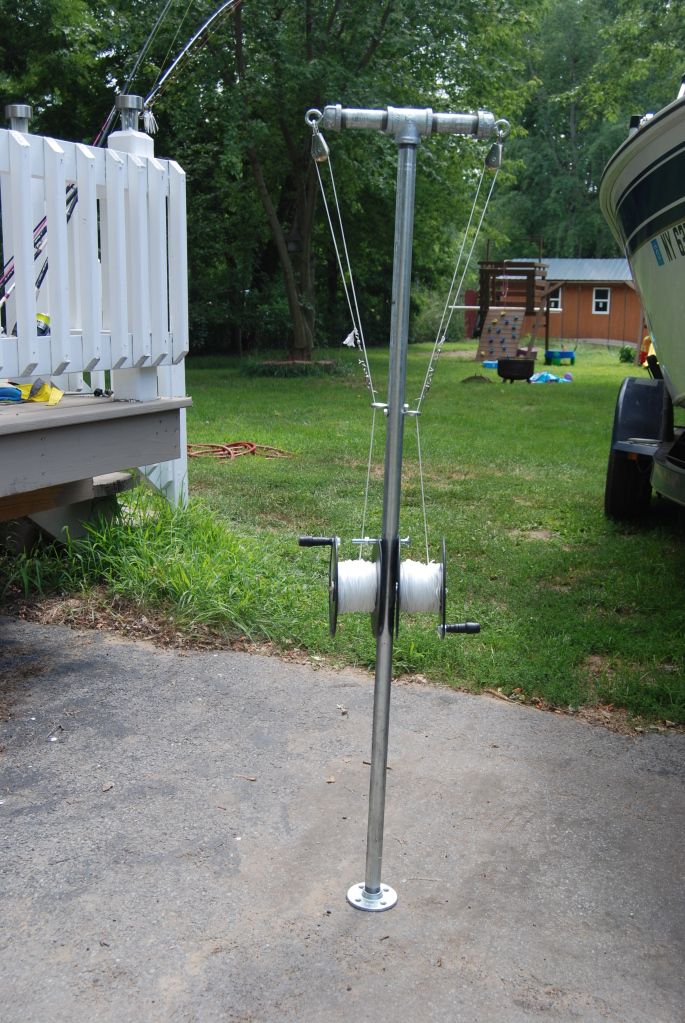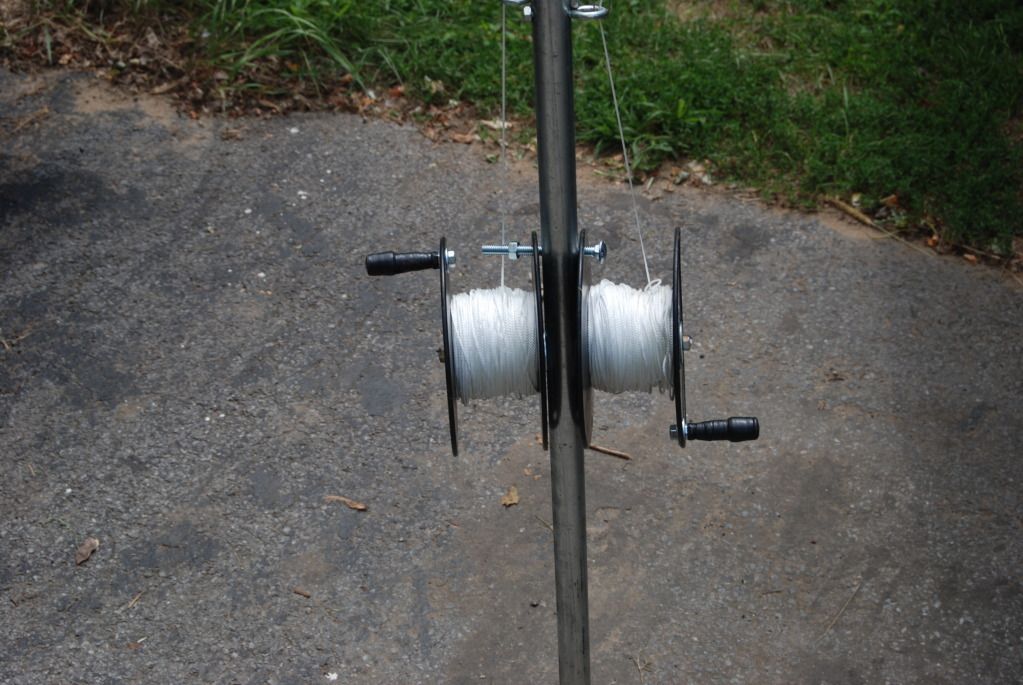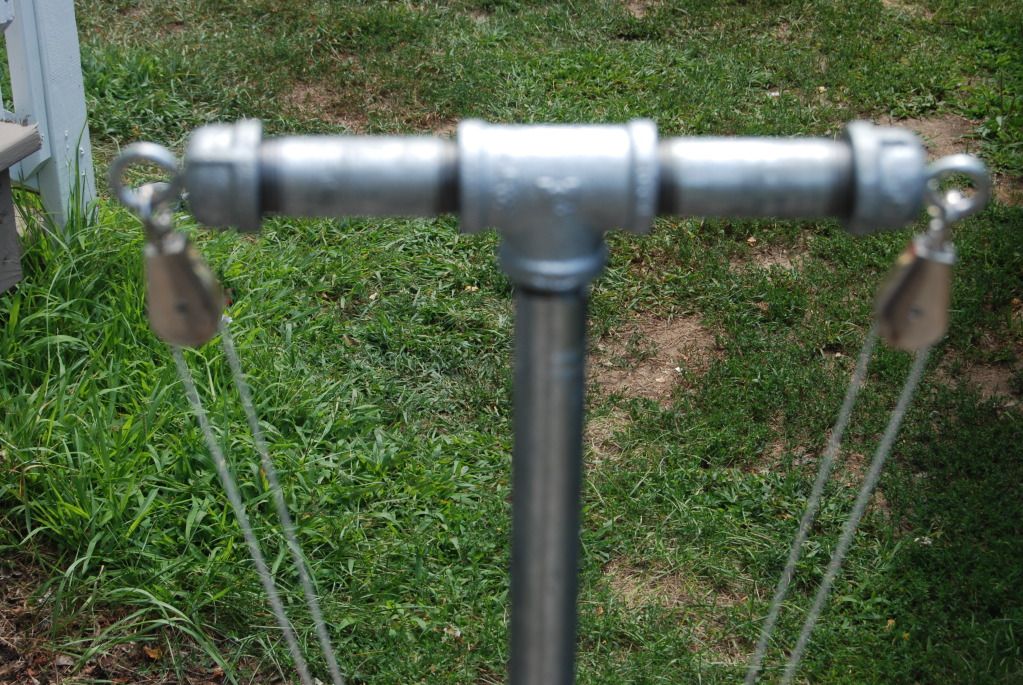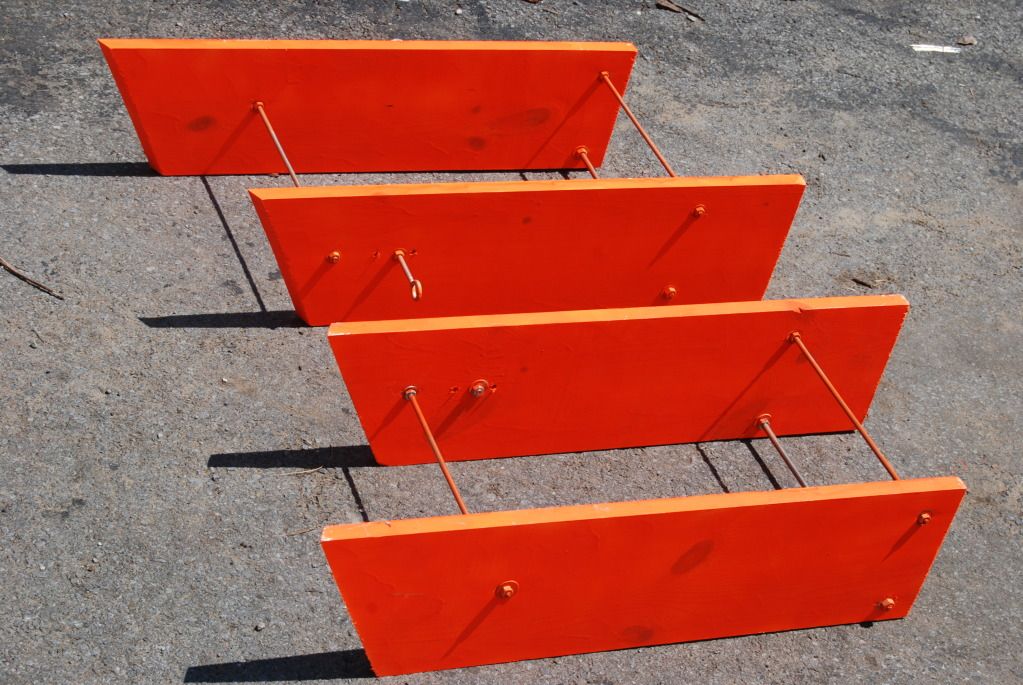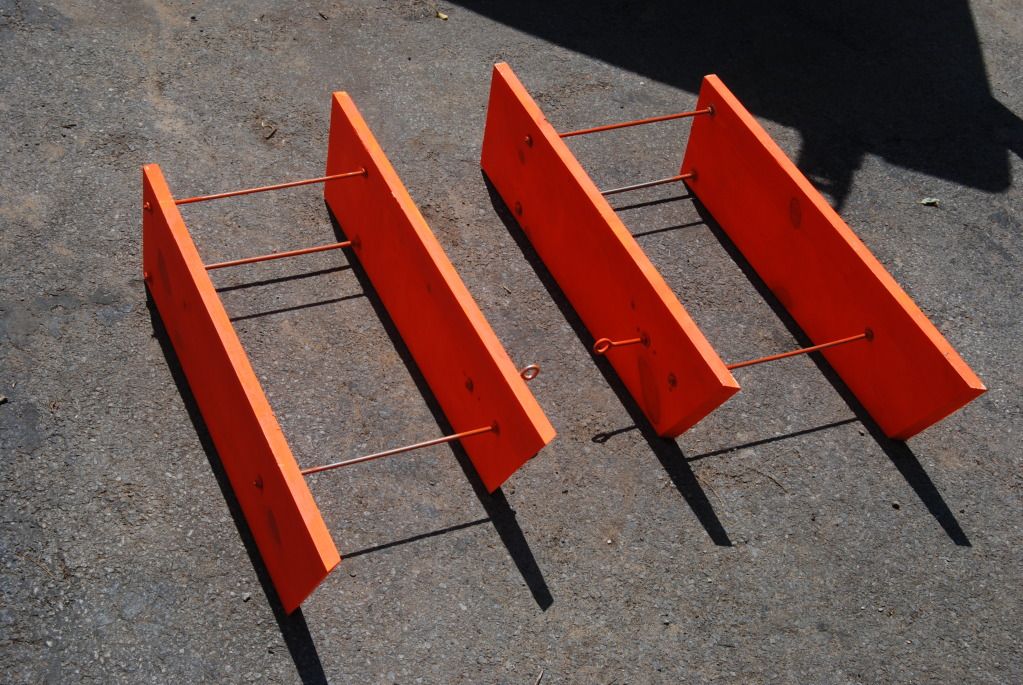 Nice
You will be ready for next spring. I made to my own mast and planer boards, ithey look like your's
Posts: 451
Joined: Thu Sep 01, 2011 6:53 pm
Species: Cold & Warm Water
Very nice work, the mast looks great, now as long as the boards ride well, you made a great fishing masterpiece and saved alot of $$$$$$$$.

Thanks for sharing your project.
JEREMY
1987 24' Chaparral
"Plenty of Fish"
Posts: 272
Joined: Tue Sep 13, 2011 2:58 pm
Species: all
Posts: 3423
Joined: Mon Aug 29, 2011 12:26 pm
Species: whatever crazy enough to bite
Location: Montreal
Nice work.
Fish don't care if its home made or buy ready.
If it does the job, its well worth the time you put in it.
Gecha
(Gerry North of the Border)
Posts: 8
Joined: Fri Jul 27, 2012 8:39 pm
Species: salmon trout
Those are beauties! I've dipped homemade handles in that liquid plastic coating you can get at the hardware stores. Sets up fast and is durable. Also have done the soles of worn hip waders that I use for my smaller boat.
Posts: 860
Joined: Tue Aug 30, 2011 2:48 pm
Species: salmon,Lake trout
Location: Rutland
Posts: 104
Joined: Wed Jul 04, 2012 10:19 pm
Species: lake trout, salmon
Location: Plattsburgh, NY
tried them out tonight, tracked very well in the water. went after some pike cought 5 and 2 smallmouth bass. was very suprised the boards didn't jump much. wasn't so much about how much i saved, but it seems alot more interesting when you catch fish with something that you made. i guess that is why i fly fish alot.
Site Admin
Posts: 4441
Joined: Sun Aug 28, 2011 7:27 pm
Species: Salmon, steelhead, brown trout
Location: Fletcher, Vt
And you save probably over $300.. They look great.
Matt B
They look great. I have a pair that I built over 20 years ago with the same design. They look almost identical. I run the dipsy diver rubber snubs from my planer board line clip to the board which allows them to ride better in rougher water as it adds some "give" to the line. I also added orange flags (old dig safe flags) that stick up above the board (my boards are orange like yours) for better visibility, as some boaters pay little heed to fishermen and dont have a clue about planer boards being used for fishing.
Posts: 512
Joined: Mon Aug 29, 2011 6:25 pm
Species: salmon, walleye, trout
Location: Morrisville, Vermont
I love homemade stuff- do it all the time. I actually built a nice little setup and never finished adding cranks to the reels. Varnished birdseye maple made up the blocks and I used replacement HMW plastic wheels made for patio doors with roller bearings for the pulleys. Reels were varnished wood as well. I should rig them up and sell them as I bought a used Big Jon planer mast complete that I never used- yet.
My boards are like yours except completely clear straight-grained pine and varnished.
Have fun with them
The Office: 1964 Niagara Deluxe, 40hp
Top: I made it
Sonar/GPS: Eagle 480 and Lowrance Elite 5
Line: Seaguar, PowerPro, Excel
Maps: Navionics
Riggers: BigJon
Targets: Salmon, Walleye, more...
Inspiration: Grampa Charlie
The Point: You need to ask?!
---
Who is online
Users browsing this forum: No registered users and 1 guest