Posts: 3129
Joined: Sun Aug 28, 2011 12:58 pm
My 2013 150 hp XL (25") is up for sale as I am re-powering in early January. Complete hardcopy computer records of how the engine was ran by rpm and alarms will be available. I am the original owner. I made this Demo video 6 weeks ago showing it starting at the dock / ramping up to full speed on plane / Trolling at 2.5 mph / and displaying all Smart Gauge data toggling thru the pages. It has 1,200 hours of which 80% was under 1,000 rpms. Stored inside for 7 years. Meticulously maintained. Showroom condition. Average NADA Marine retail is $8,500. That is where I am starting. Click on the "You Tube" link to see 2 minute video. 25" Transom needed for this XL shaft. Vt Home and Marine is removing it in early January when the new engine arrives.
You Tube video Demo Video link:
https://www.youtube.com/watch?v=mlOGCHN770g&t=3s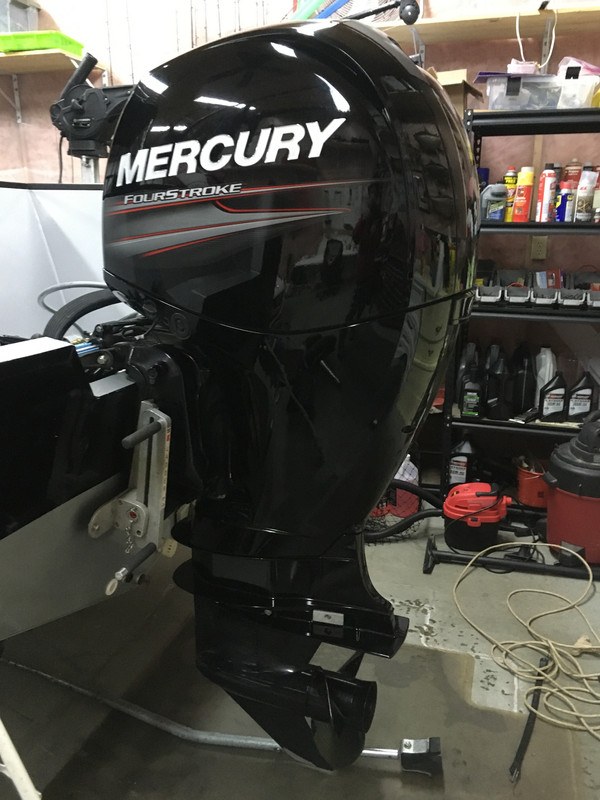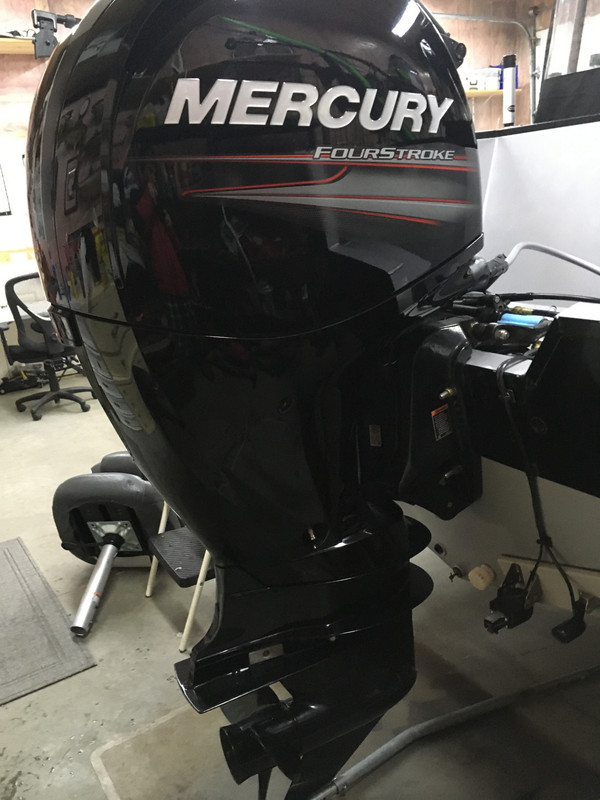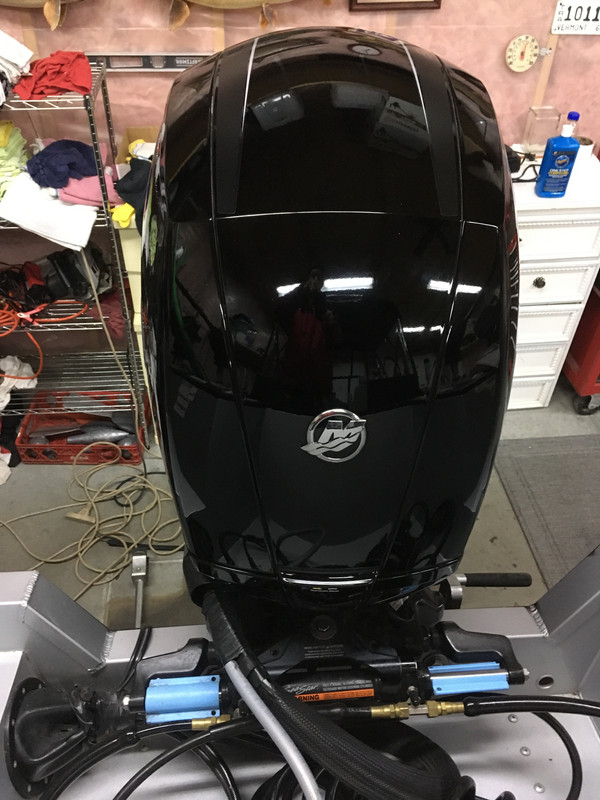 host image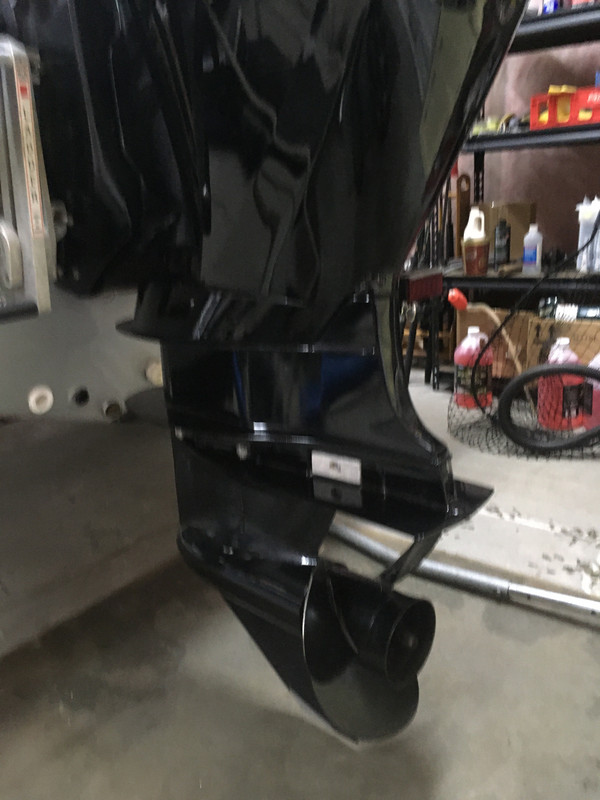 Last edited by
digitroll (ron)
on Fri Nov 22, 2019 3:15 pm, edited 4 times in total.
Posts: 3129
Joined: Sun Aug 28, 2011 12:58 pm
Ordered my new 200 hp 4 stroke Mercury yesterday from Vermont Home and Marine should be arriving in 5 weeks. The technology advances was too much of a temptation to not order this engine. They have been out for 18 months with amazing reviews. They have an App that will display all engine information.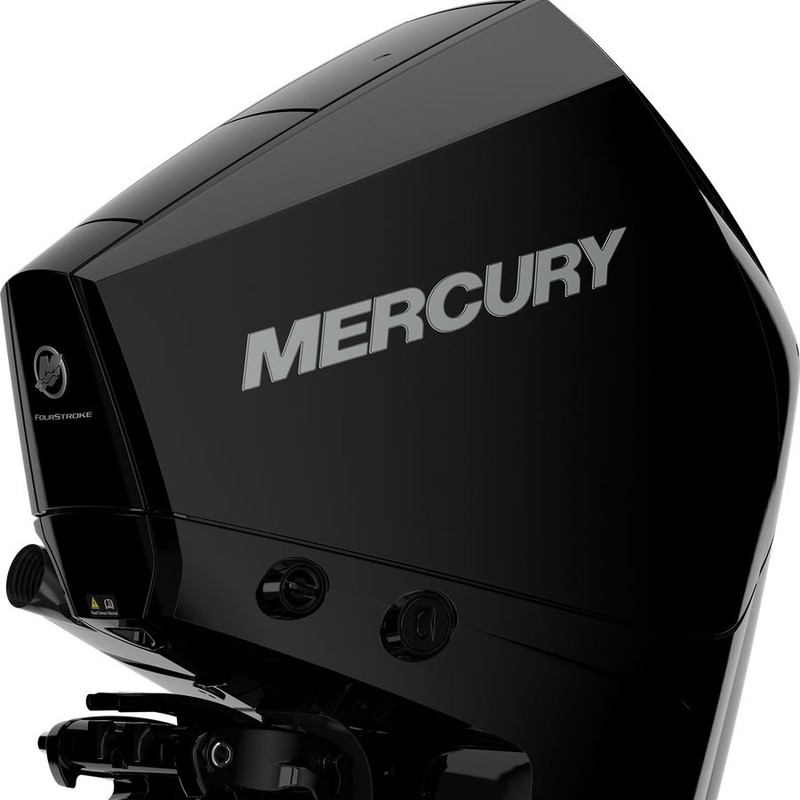 Posts: 3129
Joined: Sun Aug 28, 2011 12:58 pm
When I take the engine off to repower in early January I will have a compression / leak down test performed and get the info off the engine with the computer showing rpms and what time logged along with any alarms for the history of the engine. The last time the belt and water pump was replaced at the 300 hour service interval was March 2018 for which I have the service record from VT Home and Marine my dealer. Below is the Nada Marine Engine value for 11/15/19:

Posts: 3129
Joined: Sun Aug 28, 2011 12:58 pm
Posts: 1052
Joined: Sat Sep 03, 2011 4:05 pm
Species: anything with a fin
Location: Winooski, VT
Amazing technology. That ought to give that Starcraft a boost.
Posts: 3129
Joined: Sun Aug 28, 2011 12:58 pm
Looking forward to making some "You Tube" videos for my channel showcasing the features and benefits of this engine Fred on the water! 2020 season will begin my 14th season with no kicker.
Posts: 3129
Joined: Sun Aug 28, 2011 12:58 pm
NEW PRODUCT HIGHLIGHT:
Mercury 200hp FourStroke blends power with versatility
Mercury's 200hp FourStroke is the lightest outboard in its class despite its high-displacement 3.4-liter V6 powerhead, which is designed to deliver massive torque for remarkable mid-range acceleration and extreme durability. Superior fuel efficiency – 12 to 16% better than the competition at cruise speeds – comes courtesy of the patented closed-loop fuel control and the Advanced Range Optimization calibration, which automatically adjusts fuel mixture to deliver the best possible efficiency on 87 octane fuel.
The compact, lightweight design of Mercury's 200hp FourStroke also makes it an extremely versatile engine for many boat types and applications. In addition, the ability to choose between mechanical or digital shifting, hydraulic or power steering and phantom black or three shades of white paint all make the Mercury 200hp FourStroke the ideal engine for repower.
Also standard on the 200hp FourStroke is Adaptive Speed Control, an innovative feature that maintains a desired rpm regardless of changes to load or condition, like rough water, tow sports and lower speeds on plane. It's a seemingly simple feature that helps create the ultimate boating experience by eliminating the need for frequent throttle adjustments.
The 200hp FourStroke also makes maintenance easier with the Mercury-exclusive top-cowl service door that pops open for quick oil checks and fills, and for access to a helpful maintenance decal. Also concealed inside the top cowl service door is a cowl-release handle so boaters don't have to reach over the entire engine to release and remove the cowl.
This engine boasts a maintenance-free valve train and an industry-leading warranty against corrosion for worry-free boating.
Countless hours of testing, advanced engineering and world-class manufacturing processes ensure reliability boaters can count
Posts: 3129
Joined: Sun Aug 28, 2011 12:58 pm
---
Who is online
Users browsing this forum: No registered users and 1 guest