Set up at Barbers and had a tip chartreuse was working. Put on an old favorite small honeybee bella muffin and started out putting a few salmon in the boat. Made it a point to try out my new jewlry from tamiron today and I am very pleased with the ultra bees. I swear Jim must be a mad scientist as he puts some great spoons together! These are the only color combinations we ran today.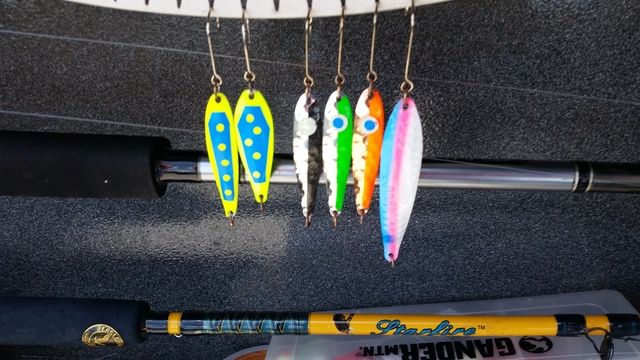 Added a fixed cheater MP6 Bella Muffin version and that spoon was HOT!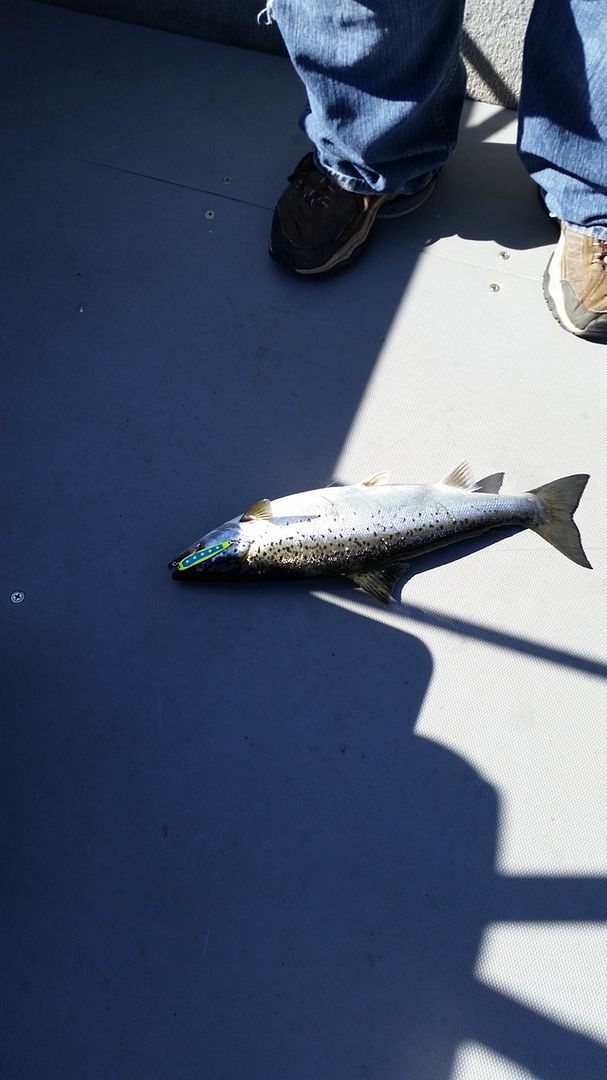 Headed north across Westport bay plagued with shakers, one after another and think we had 4 decent salmon before we hit snakeden. It was like the hatchery truck had just dropped off a million of the hungry buggers. Encountered the fleas as we went north.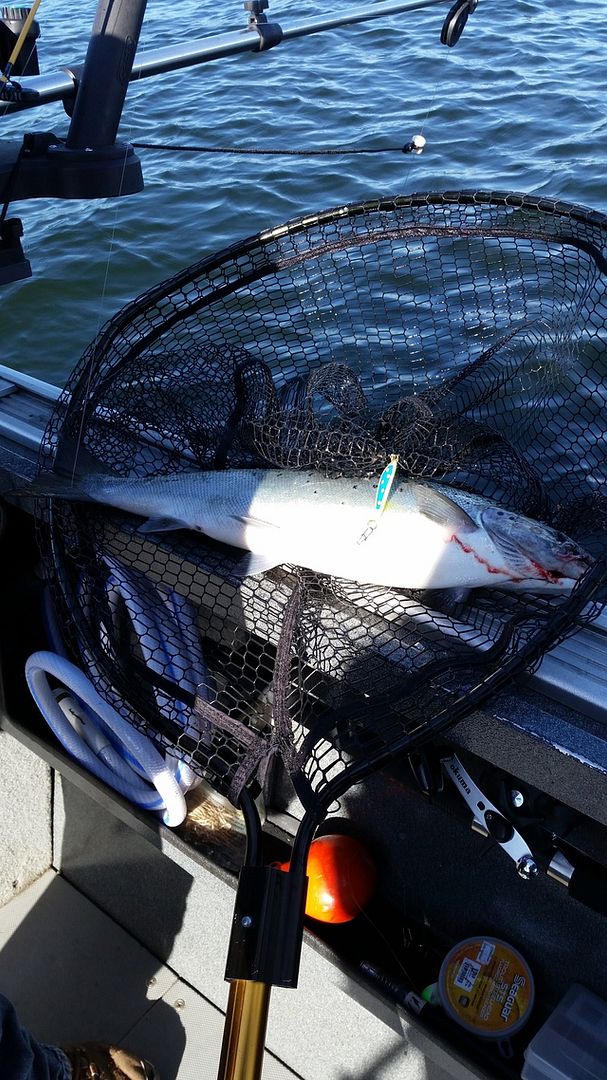 Make the turn into snakeden and picked up a whitefish 180' out on a slide diver with ring.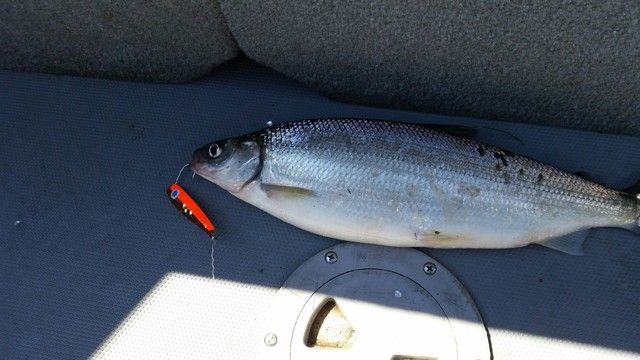 Make the turn to Diamond and we take one laker on the bella muffin at 90' and a second on the 300' copper on the large rainbow shiner. Get re-set and had triples on lakers headed north along that mud line that is always out there.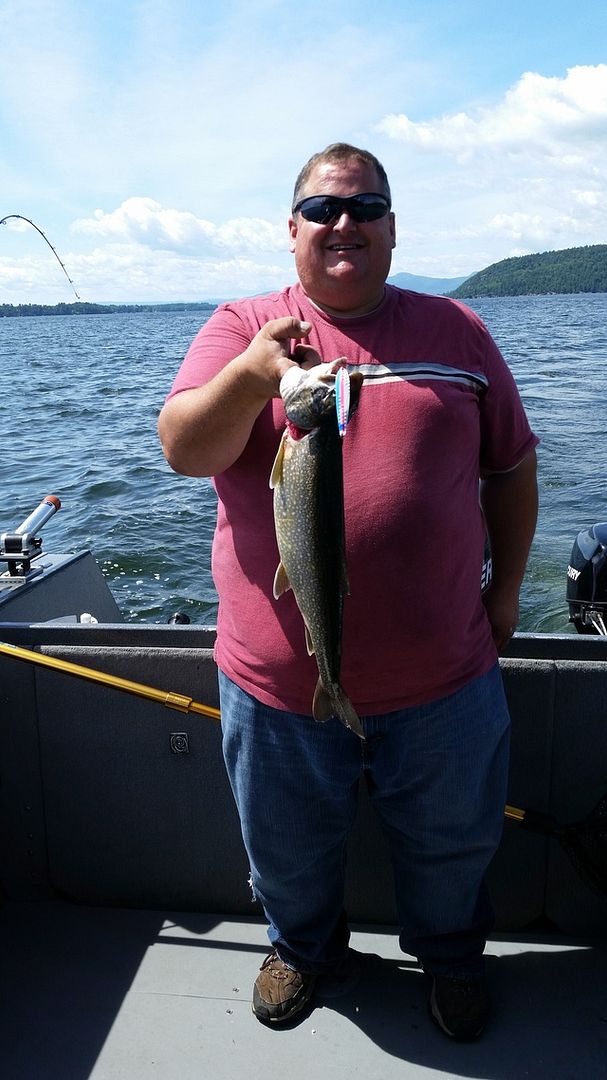 On the way back south we stopped to admire the bald eagles soaring north of snake den! I believe there were 8 adults in the sky at once.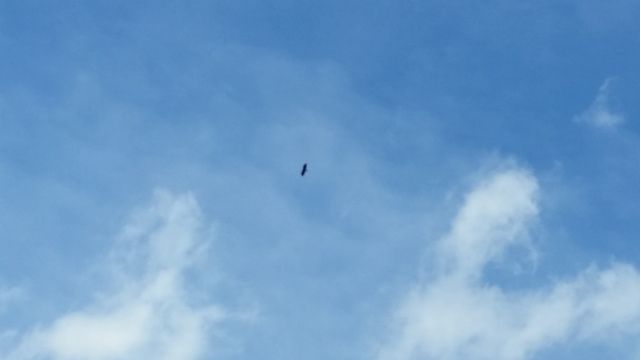 Lost track at the number of releases and fish caught!