Made it up to camp last Thursday afternoon the weather was beautiful! Had stuff to do around camp on Friday so Saturday morning at the crack of dawn i headed out for Seymour Lake in Morgan.
First one at the launch super quiet on the water! Didn't take long for it to start getting hot, trolled around for a while with no hits, finally i picked up a small lake trout but that was it. Temp 30ft down was around 46! Weather was too nice! flat calm with no breeze at all.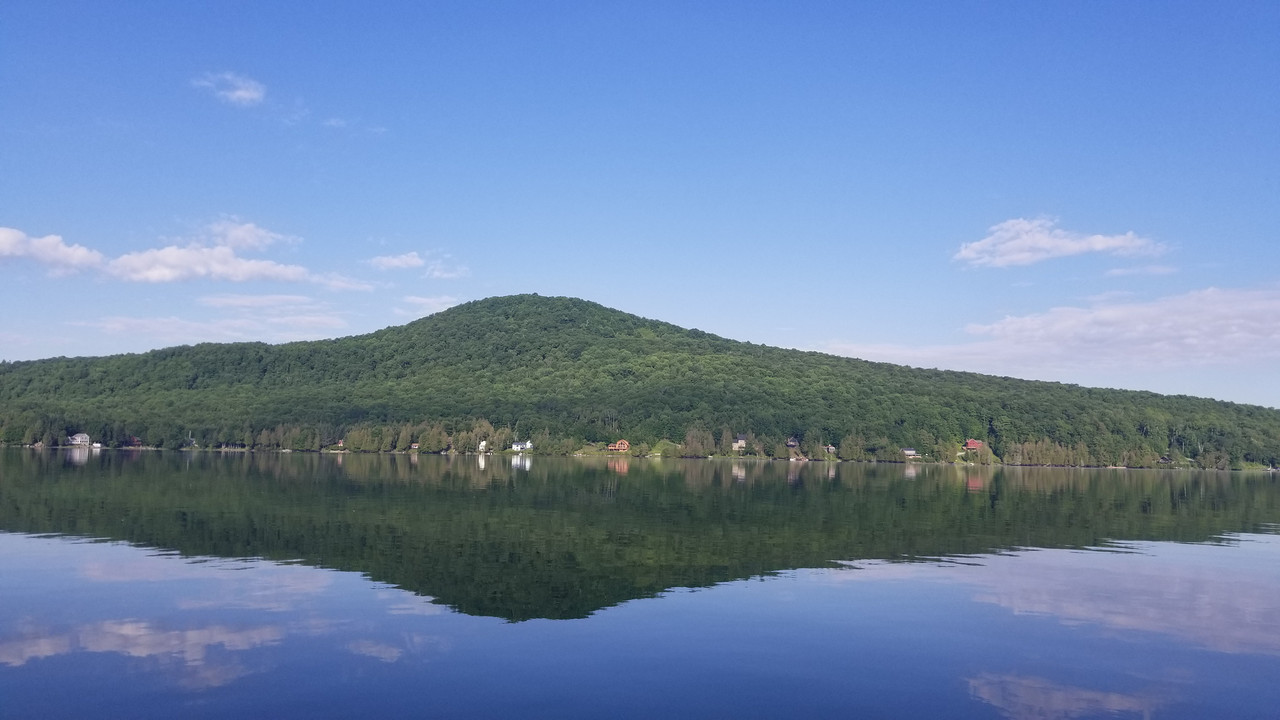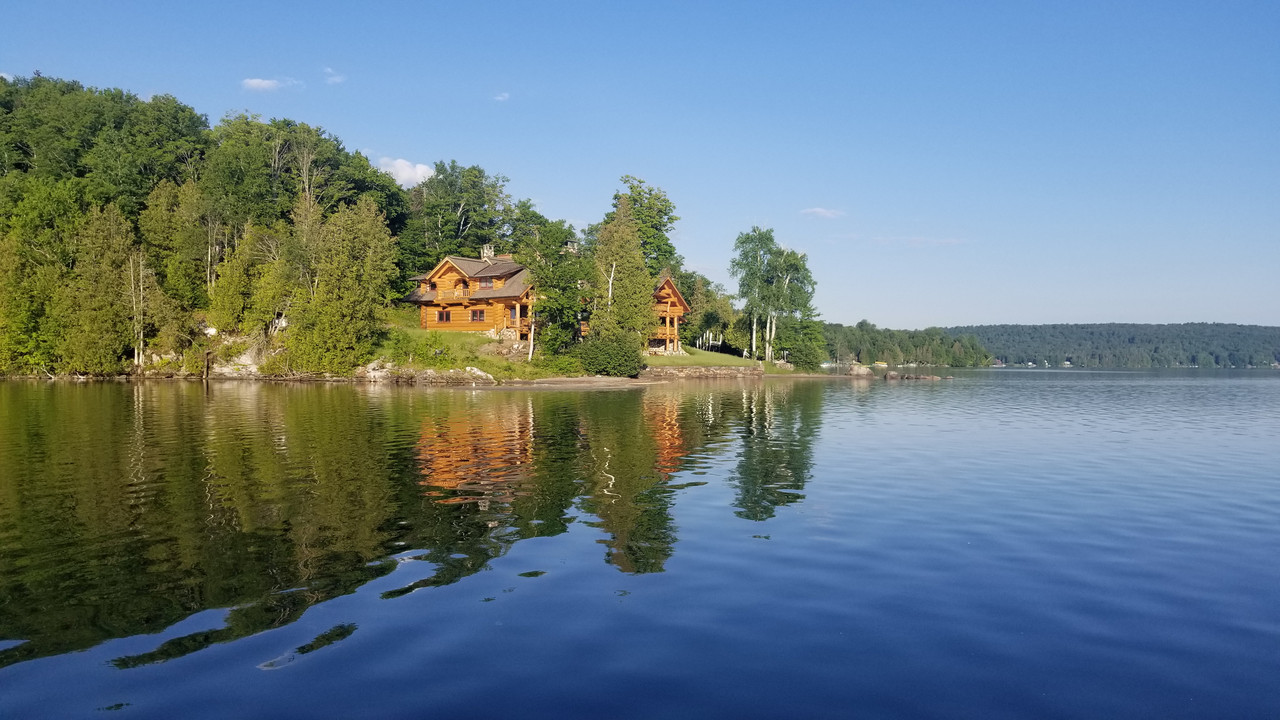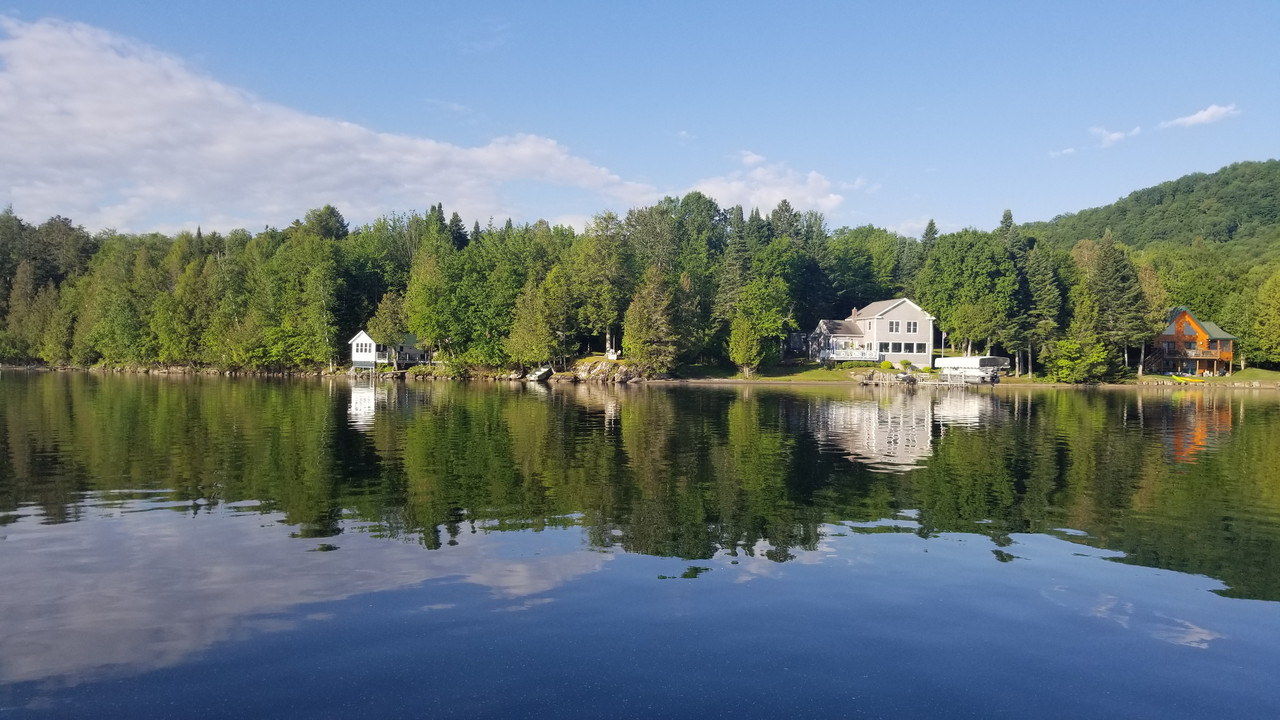 Went back to Seymour on Sunday met my cousin and his son at the dock around 6:30 or so, did pretty much the same routine with the same results, one small Laker and lost another one. It was great getting back out on the water in the Kingdom!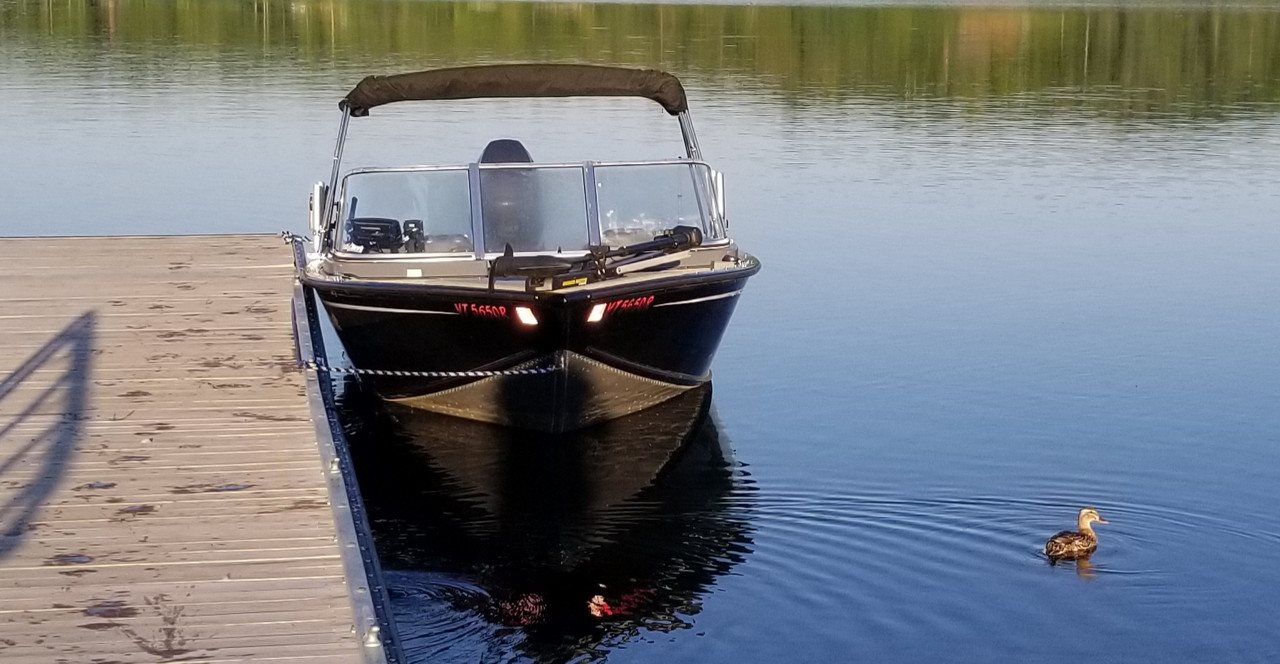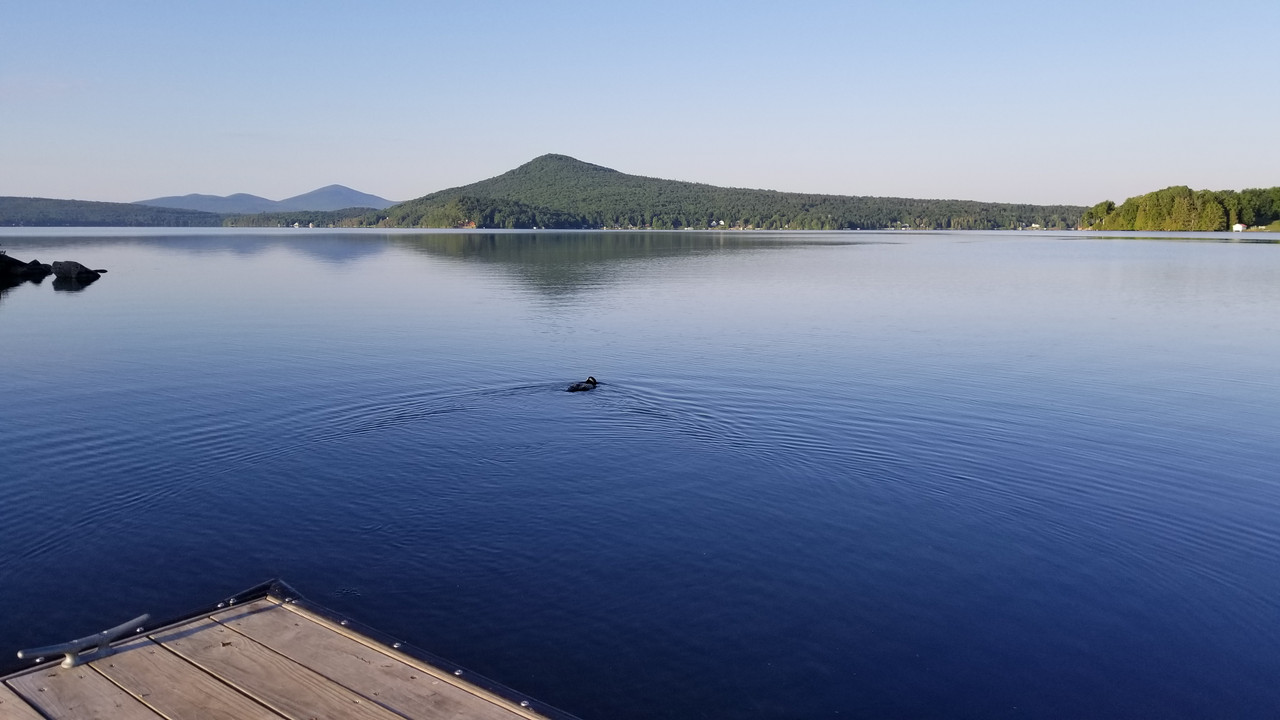 Next stop was Lake Echo in Charleston on Tuesday morning, again it was pretty hot and not a lot of action, managed 3 small Lakers and lost 2.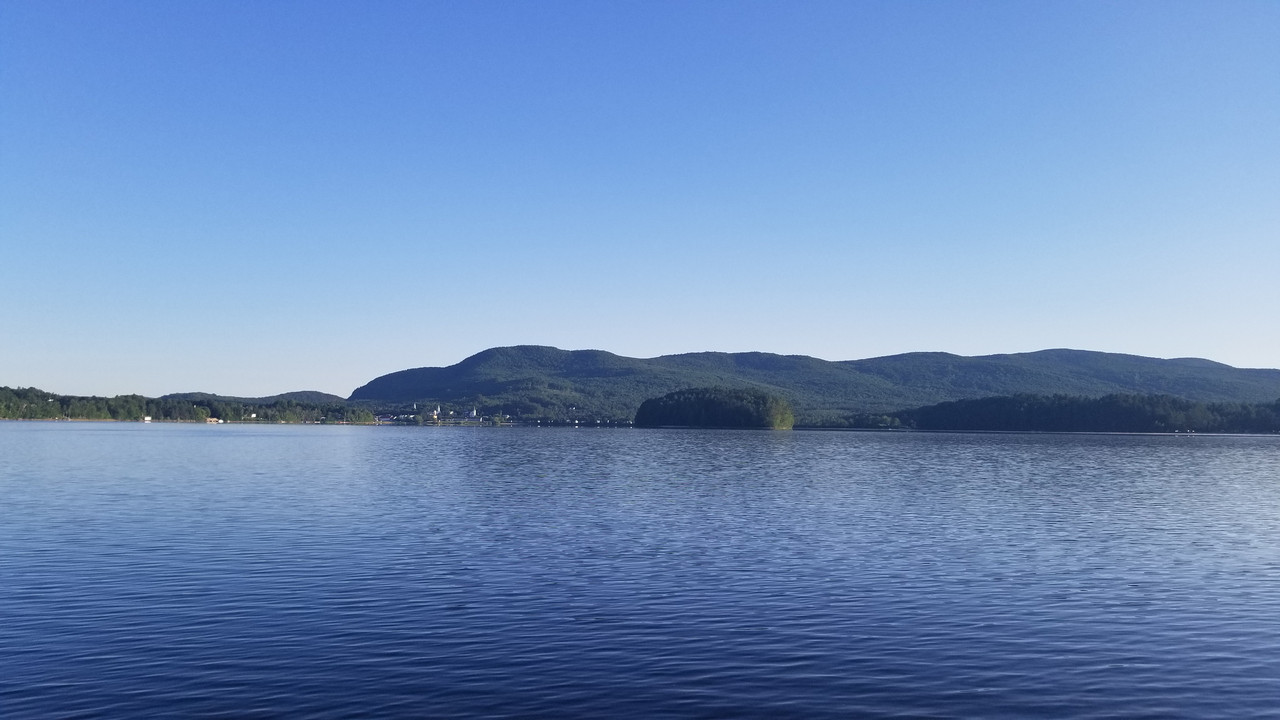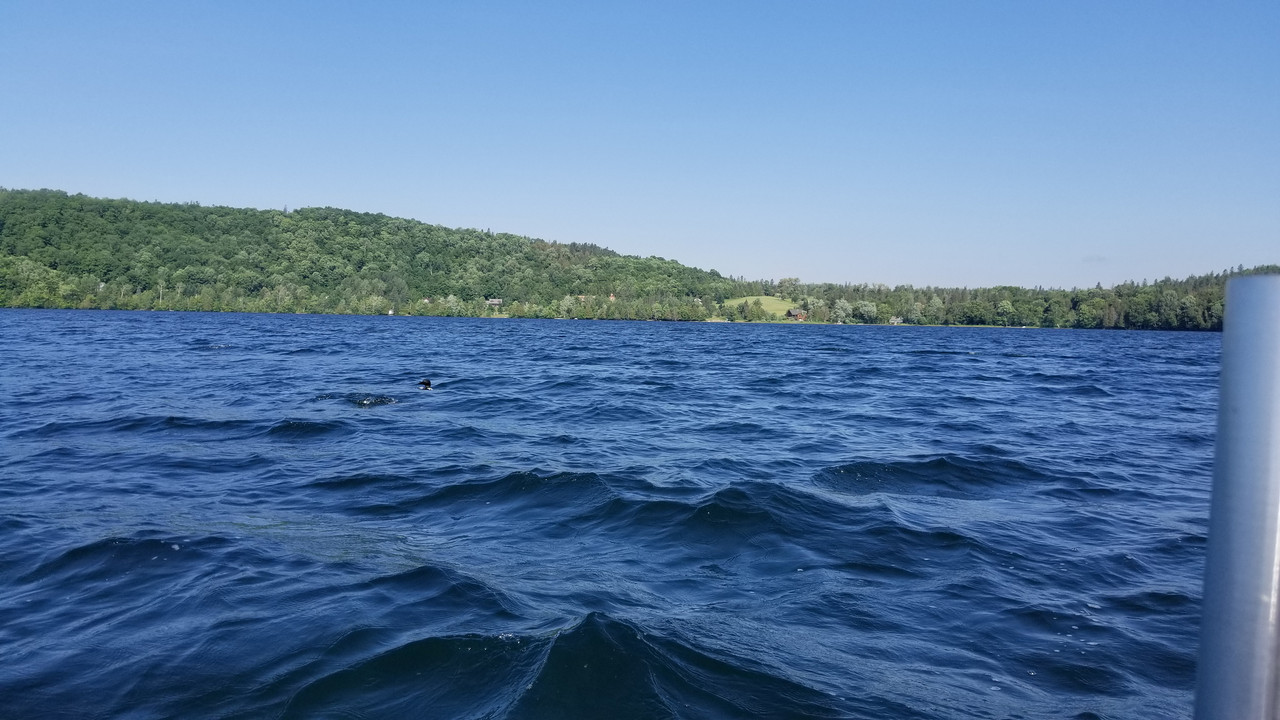 Thursday morning i launched in Island Pond, first time fishing it in a boat! Did a little ice fishing there a couple of years ago. I was running one planer board with a fly and a split shot about 2 feet above it and a deep diving stick bait in hopes of a walleye. I was swapping out stick baits when i look over at the planer board flag is down and a really nice fish jumped out of the water! wasn't quick enough lost it
Then the wind picked up, so i decided to take the stick bait off and throw a spoon on, blue and silver with a red eye, put that on a planer board with a split shot about 2 ft up, well it took about maybe 5 minutes and fish on! Great fight sucker was flying out of the water got it to the net!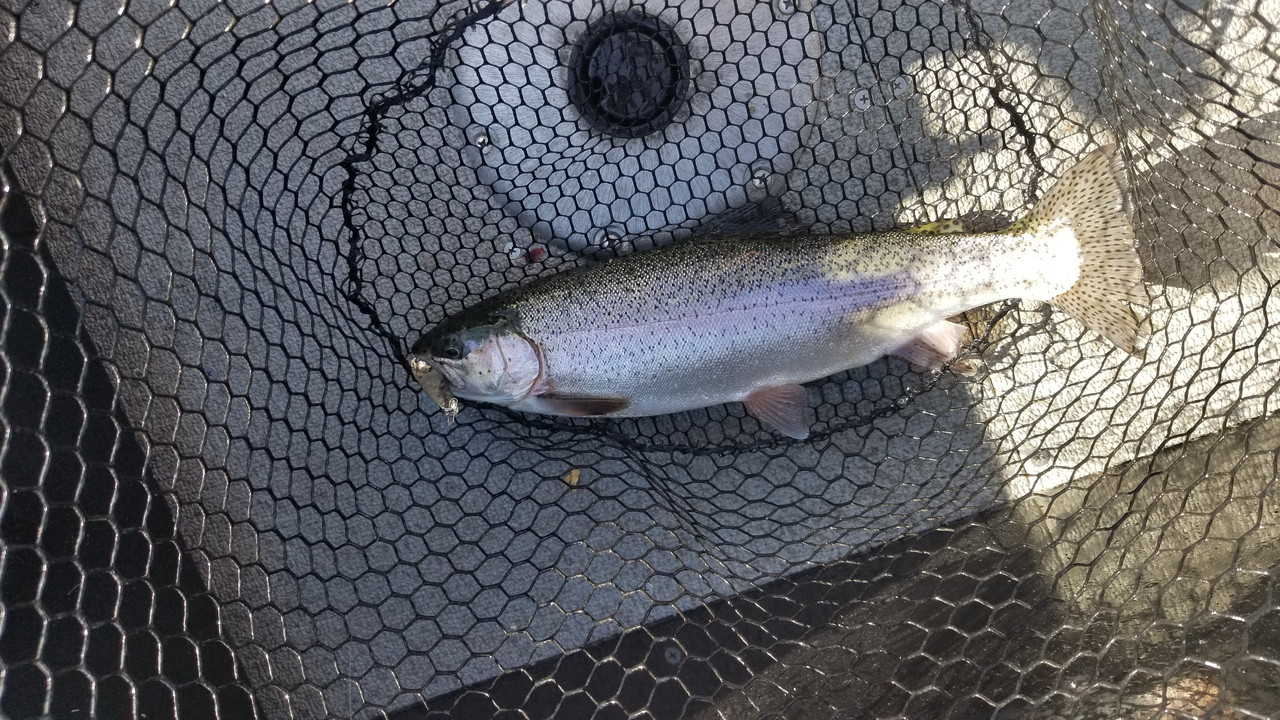 Nice Rainbow 17 inches close to 2lbs, nice and fat!!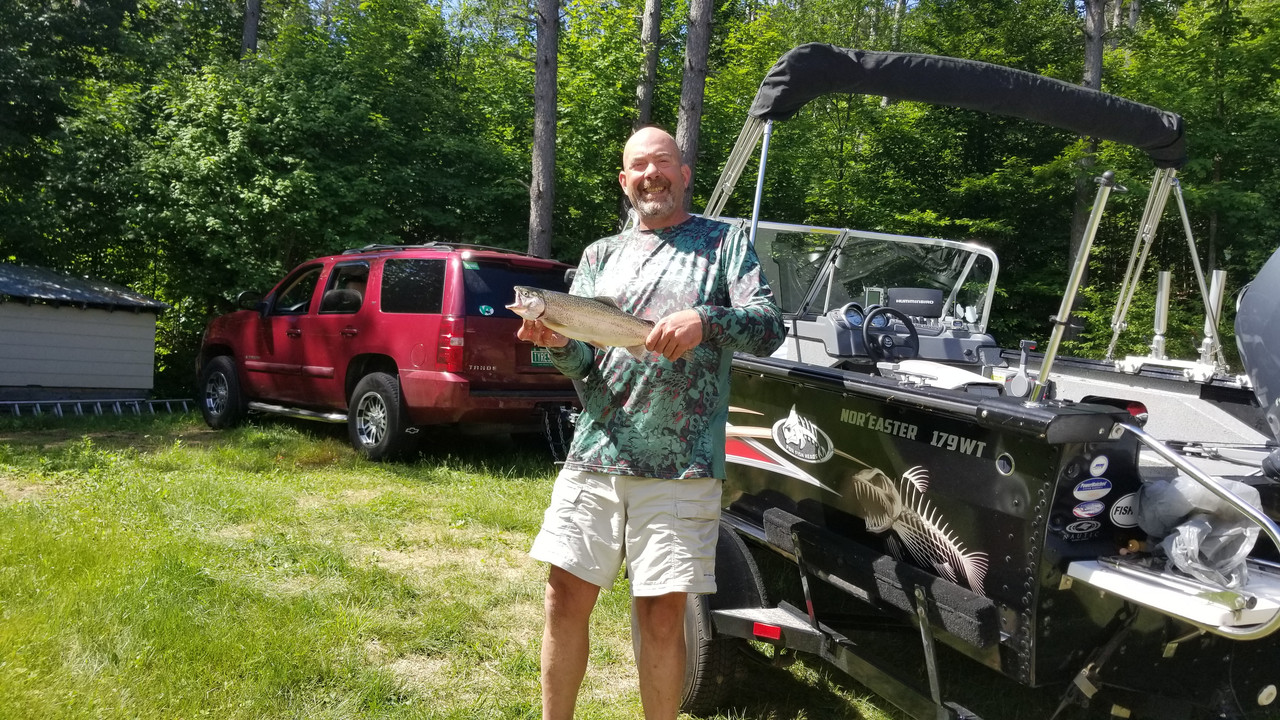 Left the boat up there heading back on Thursday afternoon for some more fishing!