Posts: 2963
Joined: Sun Aug 28, 2011 12:58 pm
Hooking up with Capt. Matt of Flashpoint Charters for some Striper fishing on his beautiful 27 ft Baha! It will be deja vu for me revisiting an area of the Hudson I had fun fishing for three straight years back in 1998-2000 with my Sea Nymph in early May. Back then it was a rare sight to see anyone trolling for Stripers. They would fish the flats with live Herring below the Tap bridge and wait for the big hens to bite in very shallow water. It was a blast trolling for them for us with big J-13 Rapalas off the riggers downstream from there. In 2003 we switched to fishing the Bar for Kings in the Loc derby.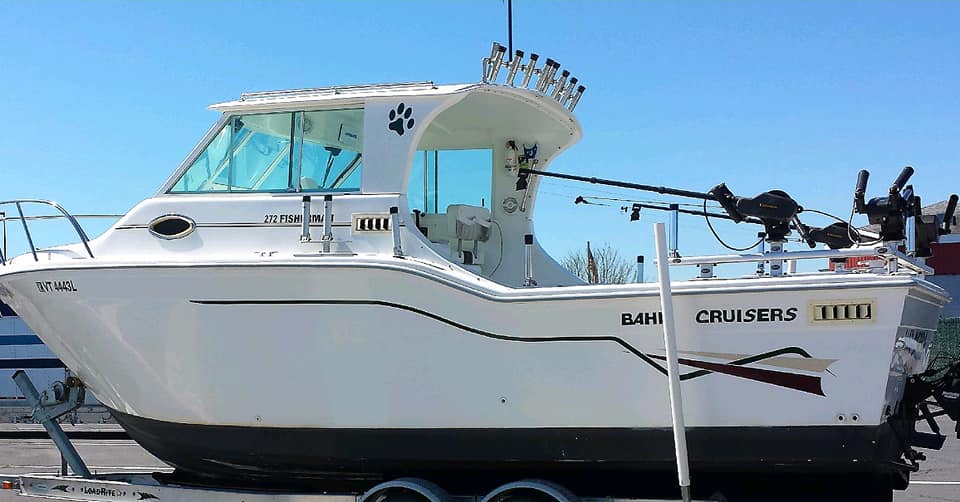 Posts: 1515
Joined: Sun Aug 28, 2011 1:34 pm
Species: salmon, SM, walleyes
Location: Montreal, QC & Port Kent NY
Contact:
Pretty sure that I will be going down this year. Not sur yet about the week but I have the latitude of choosing the best time!
Posts: 2963
Joined: Sun Aug 28, 2011 12:58 pm
Nice Andre! Looking forward to fishing this very scenic area. Stripers are a blast off riggers without putting your aluminum boat in salt water. Always wanted to get back after 20 years to fish this area. The other big advantages is the wind isn't much of an issue fishing the river with the high cliffs of this area!

I am sure Capt. Matt will let us play in the back of his spacious Baha!
---
Who is online
Users browsing this forum: No registered users and 1 guest