Headed to the Northern 1/2 of the lake this weekend.
Saturday was a very nice day weather wise and great for the kids to be outside most of the day. Fishing was not all that great but still and awesome day.
Sunday brought some weather. No kids that day... I can't think of worse weather to set gear in than the wind and downpour that we experienced.
However the fishing was better and did bring my personal best pike.!. I wish i had a scale but wanted to get her back in the water before my cousin got back from the truck with it... went 42", fat and healthy!!
Here are a few pics from the weekend.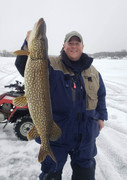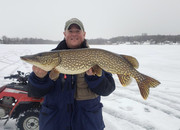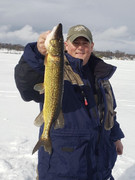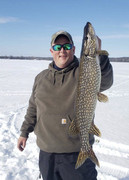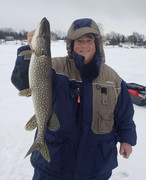 Posts: 3553
Joined: Mon Aug 29, 2011 12:26 pm
Species: whatever crazy enough to bite
Location: Montreal
Glad you had great time catching pikes this weekend.
Thanks for sharing.
Gecha
(Gerry North of the Border)
huge pike awsome. fisherman were looking for you down my way. they couldnt find you.
---
Who is online
Users browsing this forum: No registered users and 2 guests