It's not Champlain but I've been out twice now on Colchester Pond. There was 4-6 inches of good ice everywhere I checked today, which was out to 8 or 10 feet or water. I got a few pike, too, so that was a bonus.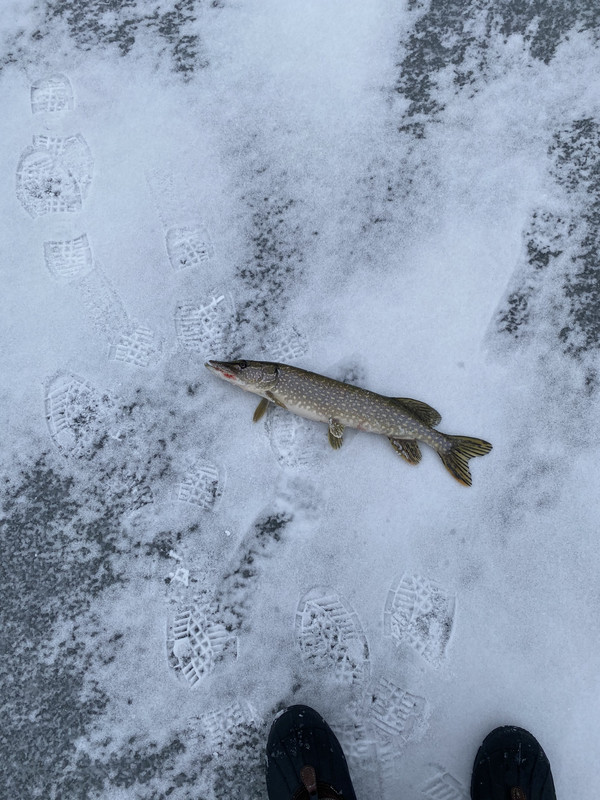 My first fish of 2021.
It's also nice to see ice all over inner Malletts Bay, though the warmup later this week will probably keep people off the water there for at least a while longer.