Wow it sure was a bumpy north blow! Like Reggie said, pretty solid 10mph wind , yea right nooa!
We fished from 1030am till around 3, boating many perch, mostly yellow with
A few white mixed in. We started in front of converse, and split rock & Whalons and down to barnrock.
Theresa got a master angler perch..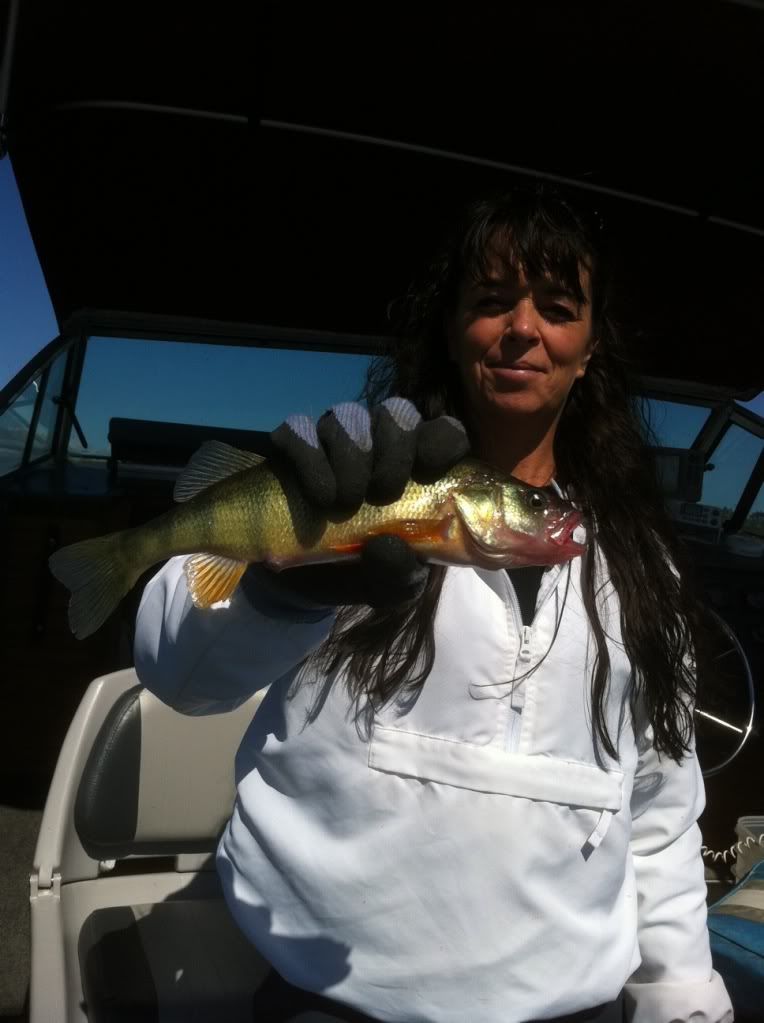 Good to Insigator at dock, Raz and Earlybird on the water, and tunamas on the radio..
Hope you did better than us:)
Got to test Lund on some rough water, could hold
20mph even with the bug waves... Not bad... Was very
Smooth fishing with the wind, but had he work
Going into it...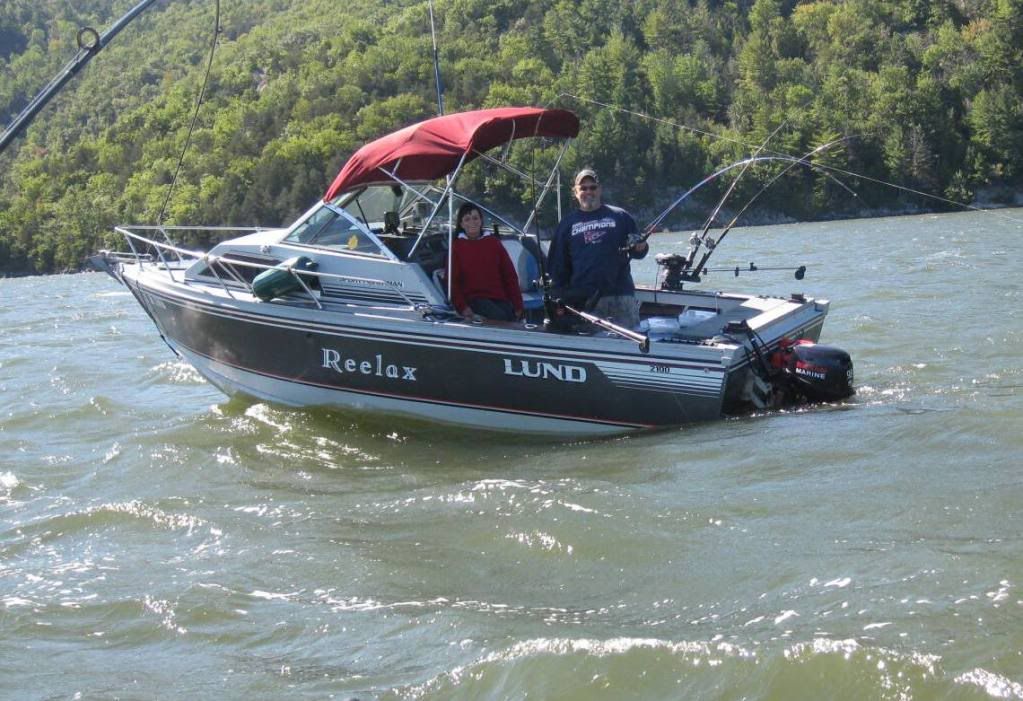 Tried spoons, flies behind dogers and small stickbaits
The biggest ripper I got on all day was Raz's lead
Core on a close picture pass:(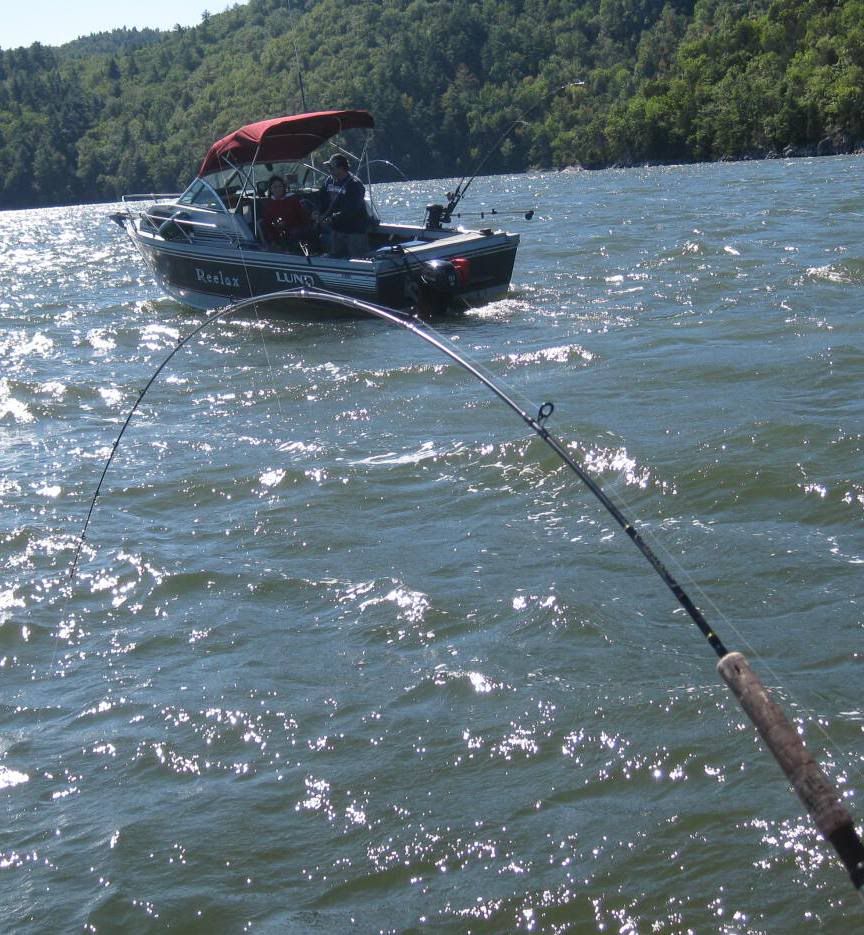 Fishon!... No perchon!