Well, it is official. We have the permit in hand for the DYP on May 22nd with a rain date of May 23rd. It would be great if we could field 10 teams, so spread the word and let's resume the DYP! Please sign up by clicking "Home" above: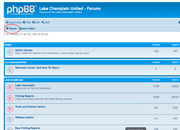 and then clicking on "derbies" and then "Draw Your Partner Derby". You will find the sign up sheet at the bottom of the page.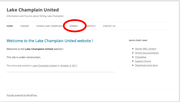 I am planning to draw the teams on April 30th or May 1st. I will be traveling around that time, so I may have to do it by Zoom or find a group of guys from the forum that would be willing to draw the teams at some place convenient.
For those that are not familiar with the DYP, I will explain. DYP stands for Draw Your Partner. You can sign up with or without a boat. The names of those signing up without a boat go in one hat, and the names of those signing up with a boat go in a different hat. One name at a time is drawn from each hat and those two people are paired up as a team. You can launch from anywhere on Lake Champlain in the AM, but you must be at the Converse Bay launch by 2:00 to weigh in your fish. The heaviest salmon wins. In the event of a tie, the longer fish will win. If they both are the same length, the first fish weighed in will be the winning team. The winning team gets a plaque and an engraved name tag will be made and be mounted on the plaque. Each team member will receive a plaque to hold until the next DYP. There will be a barbecue at the Converse Bay launch after the derby. If you plan to stay for the barbecue, please bring something to share with the group. I realize there are concerns around Covid. Some may choose not to participate while others are more comfortable with this type of activity.