Posts: 3188
Joined: Sun Aug 28, 2011 12:58 pm
Season #8 with my Fishmaster 196 2013 has me just in awe with the condition of the canvas from trailering. The only time I take it down is for a trip to Lake Ontario when I trailer over 900 miles round trip at interstate speeds. With over 200 trips trailering in the last 7 seasons locally adding up to 8,000 miles with the canvas up it still is as sturdy as 2013. I take the back way on secondary roads to several destinations 25-50 miles away and never go over 40 mph when trailering. The manufacturer Ameritex recommends 30 mph max with the canvas up. It's nice not having to take it all down and put back up which can take about 25 minutes. And risk scratching the side curtains and back curtain in transit. Also cold weather is not a good time to take down or put up canvas when fishing in Nov-December and March-April. I am amazed how well it's held up.
Footnote: This didn't include 7 consecutive trips to the Champlain Bridge this Spring in April / May. (700 miles total). Pushing 1,000 miles for 2020 already.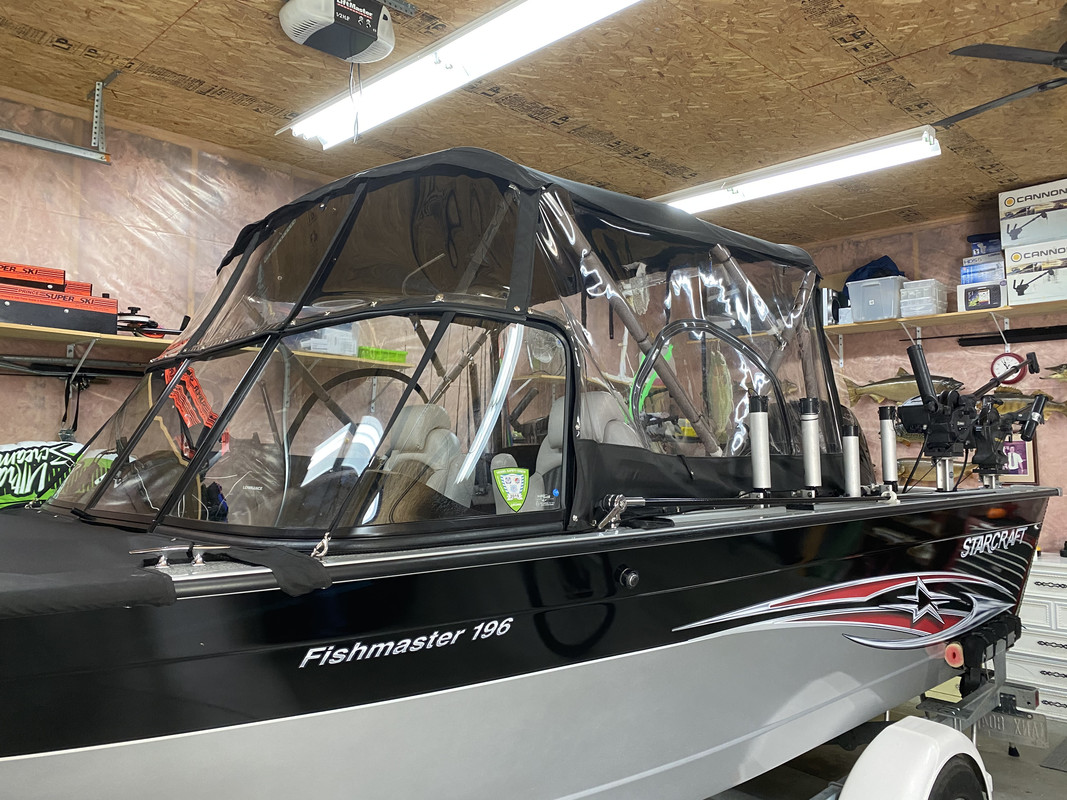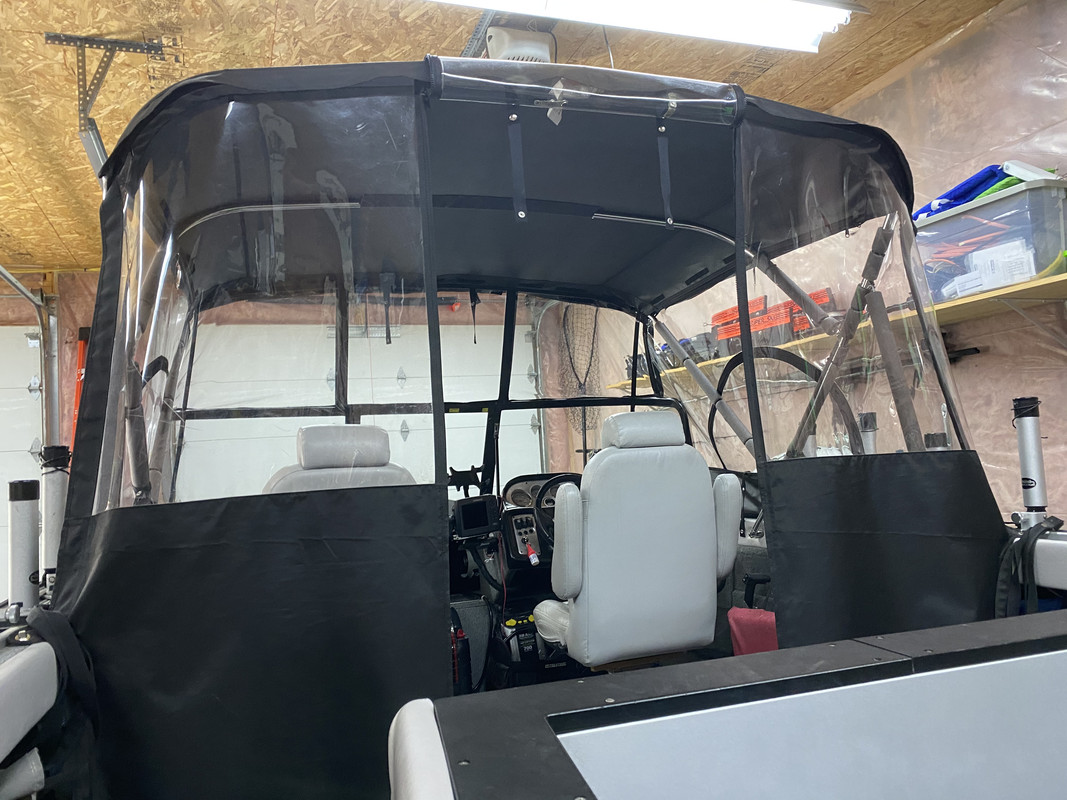 Loved and cared for as if it was your last child.
Michael
Posts: 3188
Joined: Sun Aug 28, 2011 12:58 pm
It's a process Mike. LOL I generally run 30 mph on the water when I am on plane. Routine maintenance with the engine. Pretty amazing how well the canvas and support structure has held up.
Stitching and canvas no rips or tears all good. Snaps like new with nothing missing.
Who did your canvas or is it Factory? I need to have a rear drop curtain made for my 2016 Crestliner Super Hawk 1850 and what one just like yours. Crestliner does not offer one , just a mooring cover
Posts: 3188
Joined: Sun Aug 28, 2011 12:58 pm
Factory (Ameri Tech out of Indiana) Just as good as the day I bought it.
---
Who is online
Users browsing this forum: No registered users and 4 guests