Headed down to PA for our annual Mid October Muzzleloader/Archery combo hunt.. On the last Saturday morning we saw collectively a 4pt, 7pt, 8pt, 10pt and 6 does. I harvested my second archery buck of the season. The short version is I had my eyes on a 115'-120" 8pt but it just did not work out as the smaller 7pt got skittish... Unfortunately for the 7pt he stopped in my shooting lane and we all enjoy venison..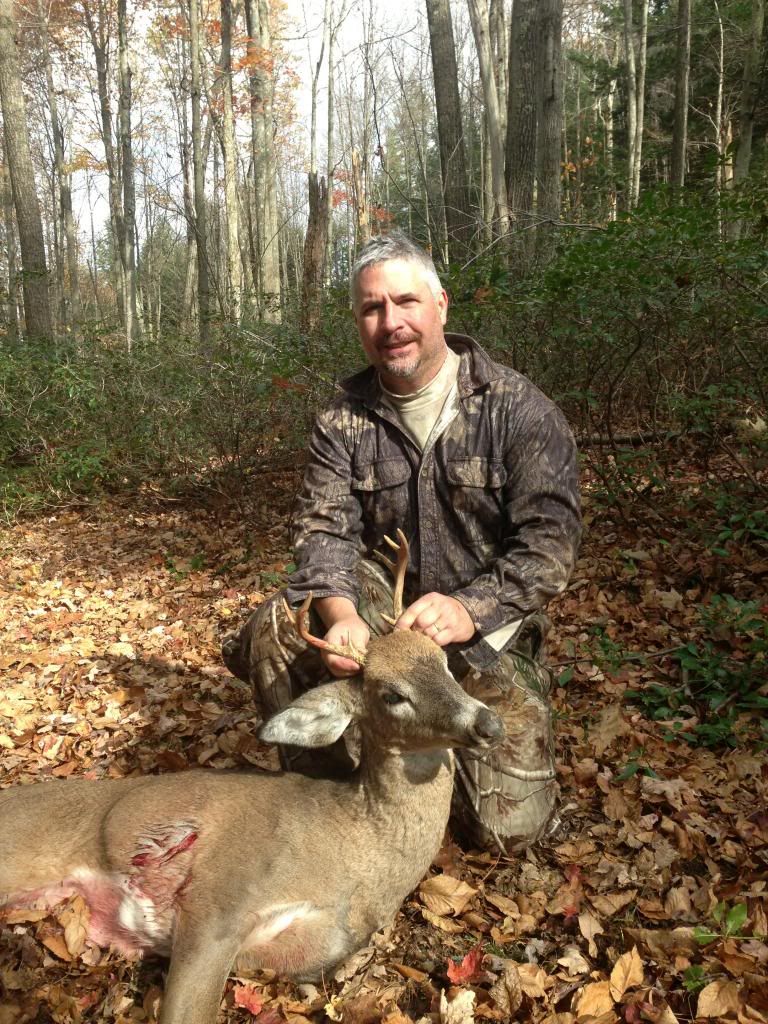 My cousin and I harvested two does with our muskets during the week.. Special hunt this year as we had 3 generations of VTfishin family hunting together for the first time.
I'll Let VTFishin post the story of his beautiful 11pt taken in PA.