Fished with Reelax on the IS Saturday...thanks for posting Matt. Although catching limitless white perch is "fun" I wanted to put my friend Chris on some cold water fishes.
Converse was muddy, chunky and with two foot rollers from the south, we motored for Wallons. Set up at Split at 0645. Things were very quiet only sailboats for company. Instigator was there solo for a while and I think the other boat was " Lucky D or Days it was hard to tell. Around 8ish Chris and I finally figured a few things out...Purple Michigan Stinger picked up the most. Chris and I boated around 15 salmon...between 15" to 18".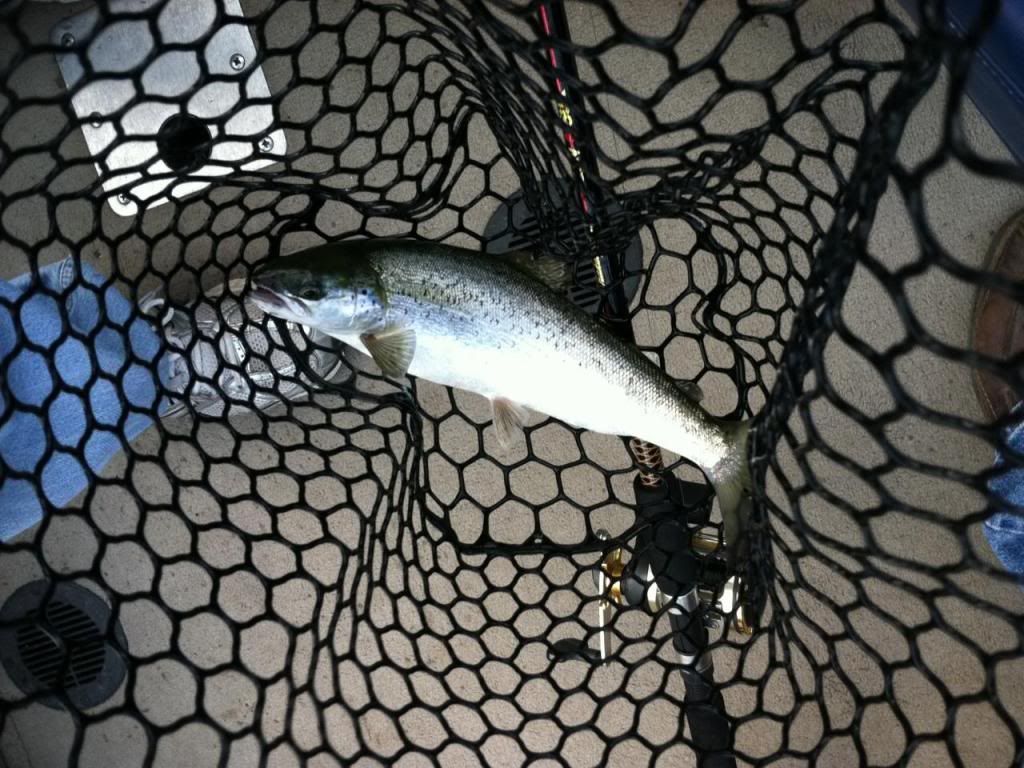 I finally hooked up with a Tiger Fire at 65' with a nice 6lb Laker ...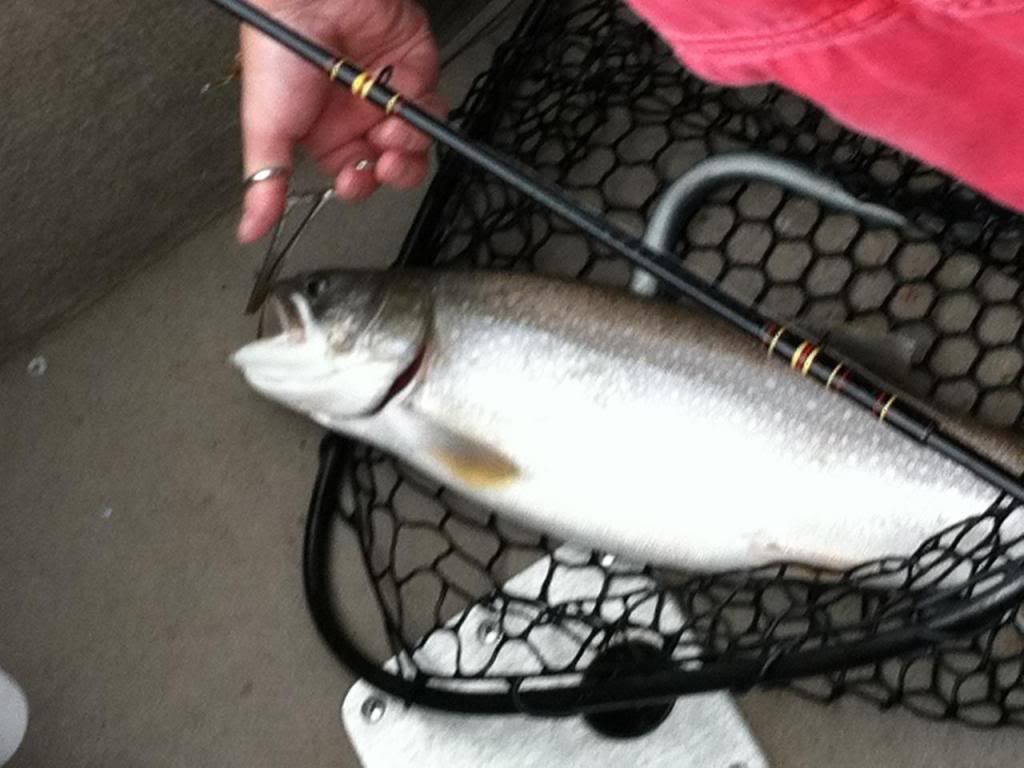 Then the big hit of the day Chris had a great battle with this awesome 22". Fish jumped no less then 10 times...once right at the net. This great fish and the story will soon end up on Chris' wall.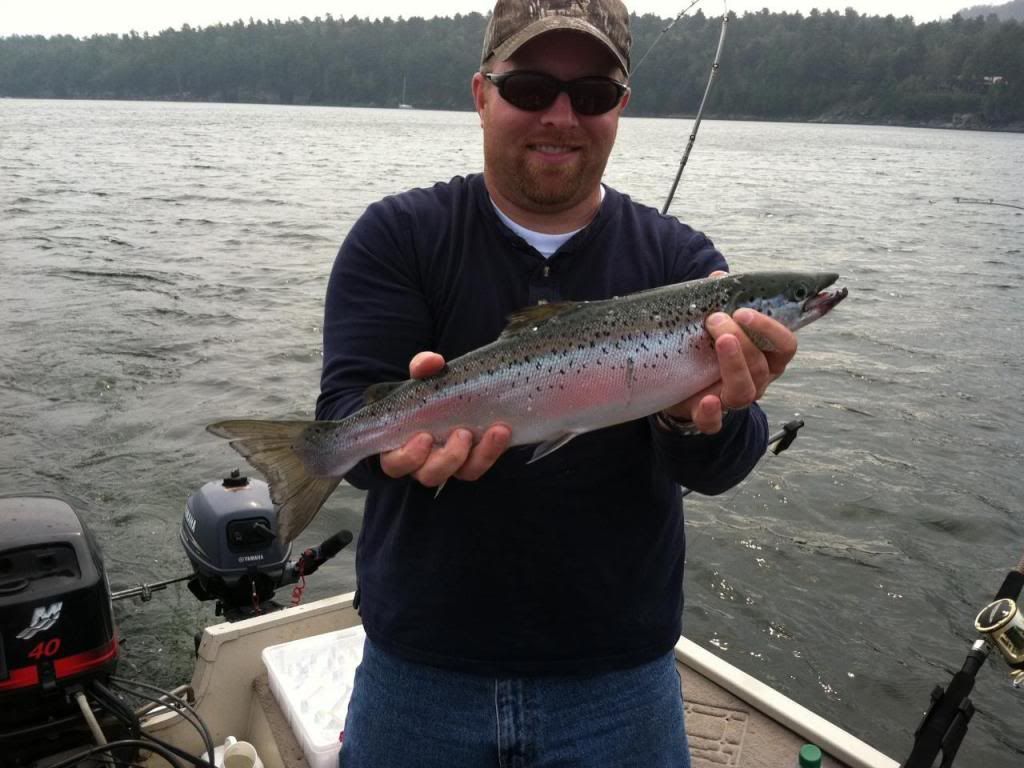 Ciscos kept us busy...I finally landed my third Master Angler Fish 13" Cisco.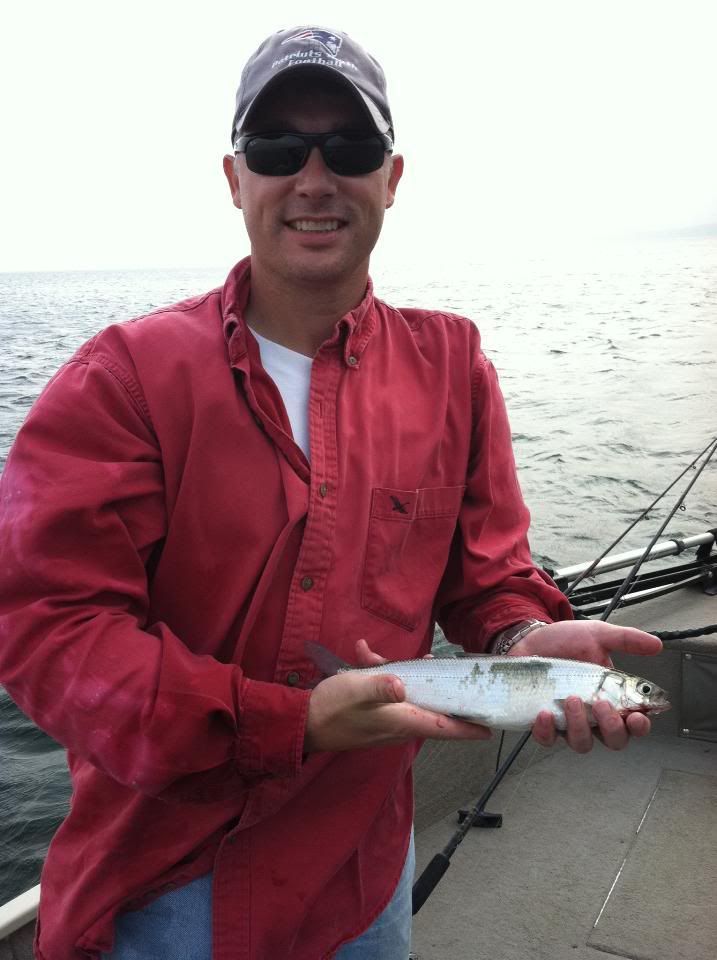 And to finish off a great day ... I finally got one to hit on a lure I made in my garage...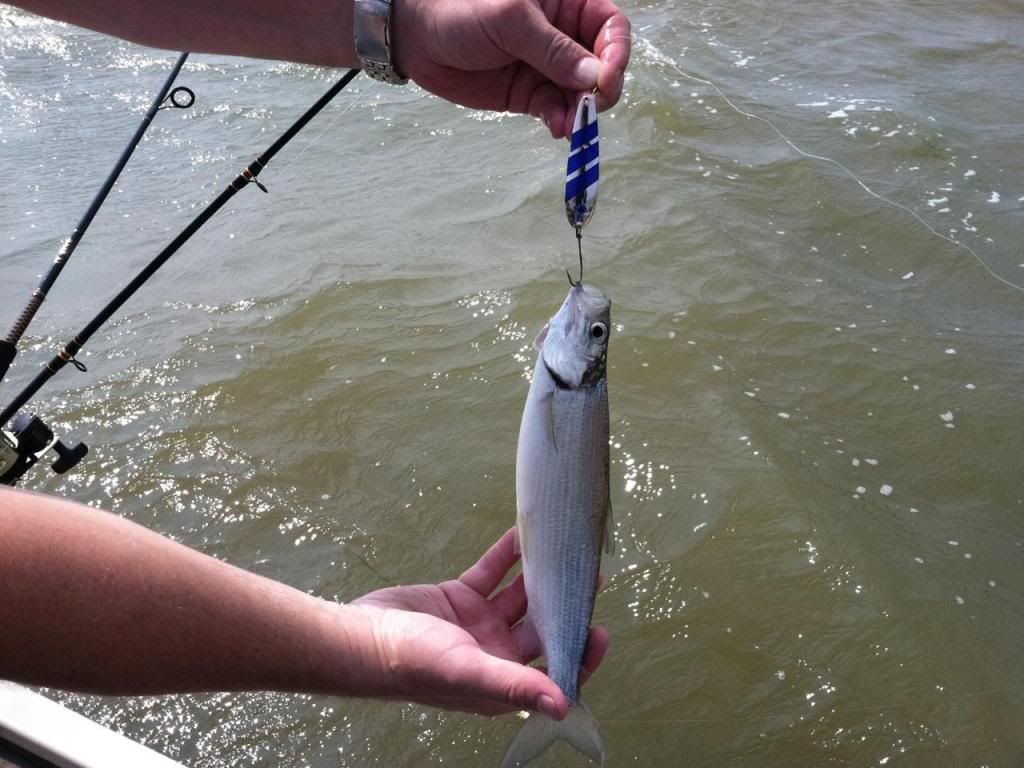 Great day with a great friend...went 15 for 15 on the salmon...One laker and a ton of huge ciscos.
All the Best ... Kingfisher